30th Annual Benefit Auction & BBQ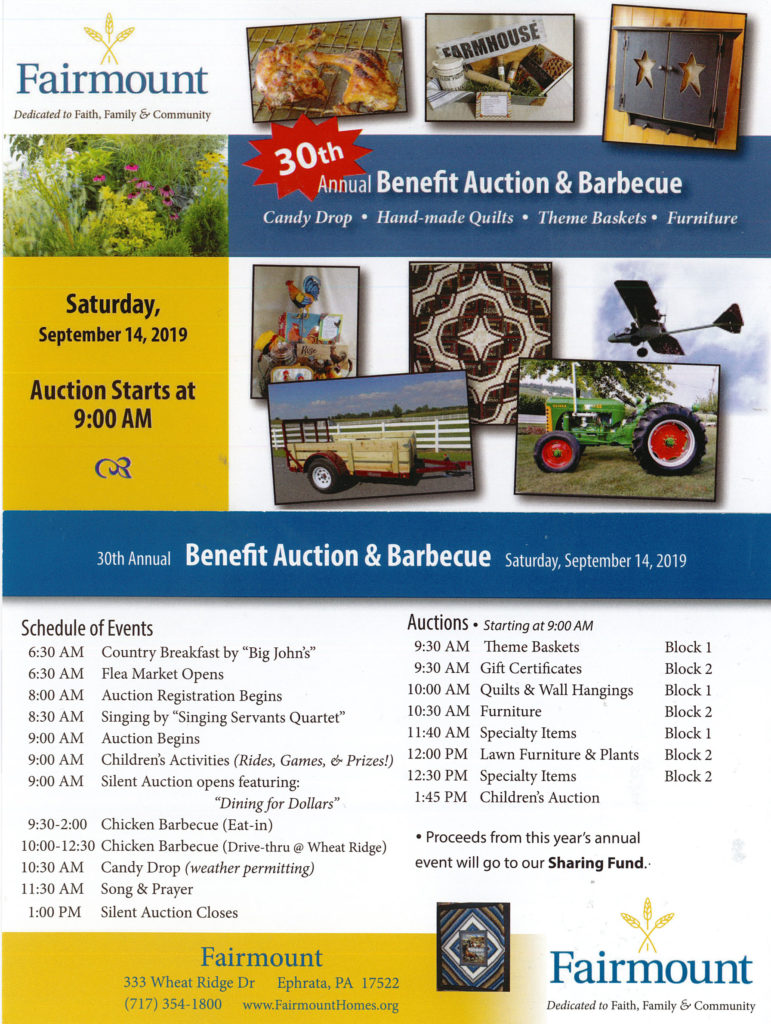 On Saturday, September 14, 2019, Fairmount held its 30th Benefit Auction & Barbecue. Hundreds of items, including colorful quilts and comforters, wall hangings, creative theme baskets, specialty items, gift certificates, new furniture, and plants will be auctioned. Special theme meals called Dining for Dollars events were sold through a silent auction. In addition to two main auctions is a Children's Auction at 1:45 p.m. There are many other activities to interest children as well, including barrel train rides, games, and prizes. However, the most anticipated attraction is the candy drop from an ultra-light plane at 10:30 a.m., weather permitting
Thank you to everyone who participated, by planning, donating, volunteering, and/or attending the auction and helping to make it a huge success.
Proceeds from the auction will go to the Sharing Fund, which helps to cover the cost of care for residents who have exhausted their financial resources.
Auction photos may be viewed below.