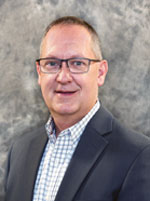 Jerry D. Lile
President/CEO
Mr. Lile has served as President/CEO of Fairmount since July 1, 2008, and is responsible for the oversight of Fairmount's administration and strategic planning in conjunction with the Board of Directors. Prior to accepting the position of President/CEO, Mr. Lile served as Fairmount's Vice President of Health Services from May 2007.
A native of Texas, he is a graduate of Hesston College and holds a bachelor's degree and a master's of business administration from Eastern Mennonite University. He is a licensed Nursing Home Administrator, and has served in the senior services field since 1991. His career included various positions including Social Services Director, Compliance Officer, Director Of Supportive Living, Executive Director and Vice President of a Home Health Agency.
Mr. Lile and his family are members of the Forest Hills Mennonite Church.
Kent Richard
Vice President of Operations
Mr. Richard has been employed at Fairmount since 1989, serving in the roles of Assistant Administrator and later, Vice-President of Operations. He oversees the areas of Chaplaincy, Communications, Human Resources, Marketing/Admissions, Residential Living and Volunteers.
A resident of Talmage, Mr. Richard holds a B.A., Eastern Mennonite University, and a certificate in Long-Term Care Management, Illinois Central College. In addition, he holds a Nursing Home Administrator's license and is a Certified Aging Services Professional.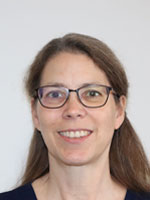 Kay Driver
Vice President of Finance
Mrs. Driver joined Fairmount in 2023, serving as Vice President of Finance. In this position, she oversees all financial and business functions of the organization, including information technology, payables, and patient accounting.
A resident of Willow Street, Mrs. Driver holds dual bachelor's degrees in Accounting and Computer Information Systems  from Eastern Mennonite University in Virginia. Outside of her work at Fairmount, she is very involved with Word of Grace Church, where her husband pastors.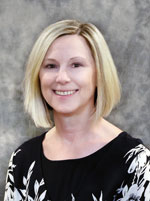 Susan Noriega
Vice President of Health Services
Mrs. Noriega joined Fairmount in August 2016 as our Vice President of Health Services. In this position, she oversees all phases of Fairmount's Health Care and Personal Care operations, ensure HIPAA compliance, and direct Fairmount's Corporate Compliance program.
Long-term care is Mrs. Noriega's passion; all of her adult life she has spent working in that field. She graduated from Hood College in Frederick, MD, with a degree in home economics and dietetics. She earned her masters in health administration from Penn State Harrisburg and is a licensed nursing home administrator.