Visitation status
September 21, 2021: All areas of Wheat Ridge Health Care are closed to visitation, due to a team member and several residents who tested positive for COVID-19.
In-room, in-person visitation remains available in Wheat Ridge Personal Care, and Farm Crest Personal Care.
Visiting Hours:
| | |
| --- | --- |
| Monday to Friday | 9:30 am to 11:30 am; 1 pm to 4 pm |
| Monday, Wednesday, Friday | 5:30 pm to 7:00 pm |
| Saturday and Sunday | 1:00 pm to 4:00 pm |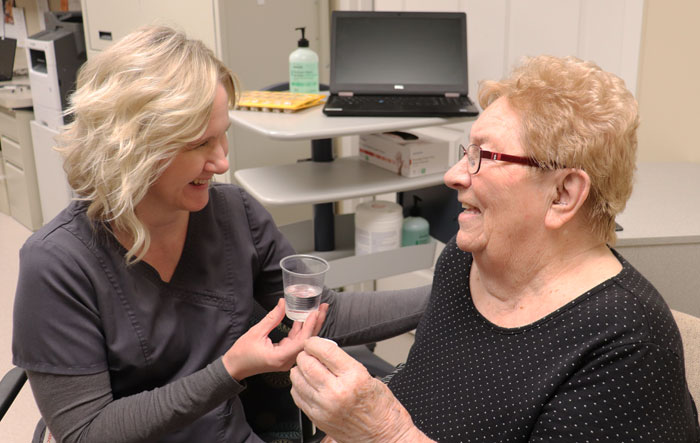 At the heart of Fairmount's mission is to enrich the lives of those we serve.  As we are in the midst of an unprecedented season, where viruses such as Influenza and COVID-19 (Coronavirus) can radically spread out of control and grow exponentially, Fairmount is actively taking vigilant measures to keep our residents and team members healthy and safe.
Some of these preemptive actions may be uncomfortable in the short term, but we pray, will fully protect us from having any virus enter our halls. Our leadership team continues to meet daily to assess the situation, monitor the outside state of affairs that affect our community, and implement strategies that will keep our residents and team safe.
Please visit our website regularly to stay up-to-date on recent changes, cancellations, and additional efforts to promote safety  at Fairmount.